Introducing, pediatrician, Dr. Dafna H. Ahdoot M.D., F.A.A.P
Dr. Adhoot is a brilliant pediatrician and mom of two of the cutest little girls you have ever seen (ages 1 and 2.5). Both of whom I've provided sleep training support for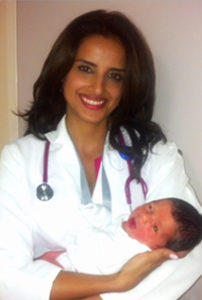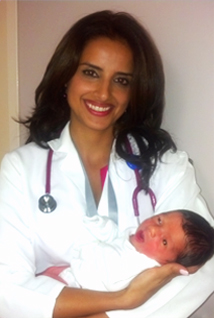 Who wouldn't want a pediatrician who knows what it's like to be in the trenches of parenthood right alongside you? And, now she can share a lot of my sleep training secrets with you!
Dr. Dafna Ahdoot possesses 6 years' experience serving among the best pediatricians in Los Angeles.  After completing 15 years of total medical training, she has received certifications from the American Board of Pediatrics, the Medical Board of California and has been recognized as a certified provider of Pediatric Advanced Life Support (PALS) as well as the Neonatal Resuscitation Program (NRP).
She is known for her sweet demeanor calm approach toward each patient young and grown, and is unbelievably accessible day and night, even for the littlest cold. That kind of dedication is amazing! When asked how she does that so consistently and with such heart, she sincerely says, "I treat every child as if he or she is my own. My patients are my family." Need I say more about this incredible woman and pediatrician?
Take advantage of her complimentary prenatal consultation! You can thank me later. ☺
Visit Dr. Adhoot at:
16063 Vanowen Street, Van Nuys, CA 91406 (818) 785-9989 or:
——————
Written by Jenni June Certified Child and Family Sleep Consultant, CLC and mom of 4!