More Than Just a Company: What everyone must know about Naturepedic
Enough time, and the trauma of shock, fear, and worry have passed for me to share with all of you what my family went through, a year ago this month…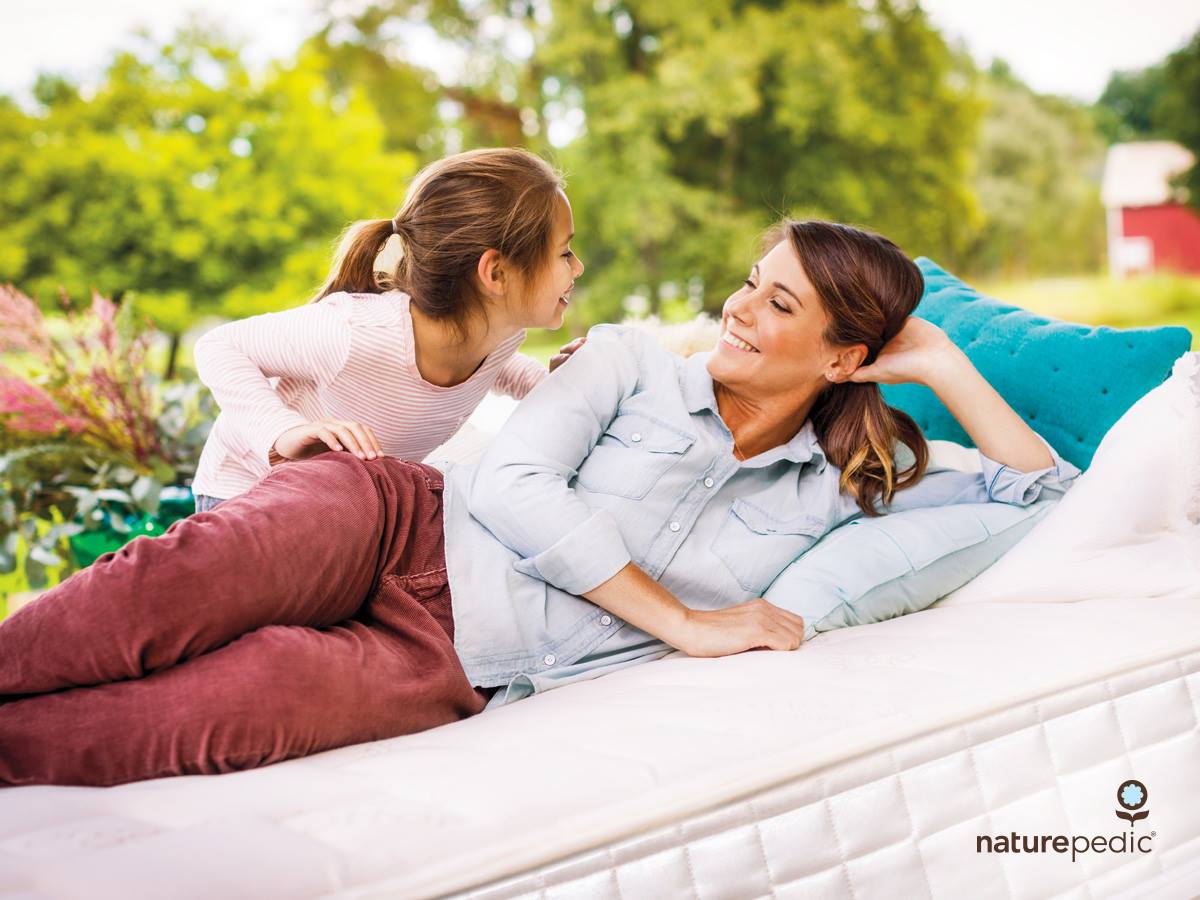 Enough time, and the trauma of shock, fear, and worry have passed for me to share with all of you what my family went through, a year ago this month: 
My 20 year old daughter, a US Marine, was diagnosed with Stage IV Melanoma. Afraid she would worry us, she waited a few months to tell us, and in the meantime decided to marry her wonderful boyfriend, also a US Marine.  They then gave us the terrible news.  
It isn't possible to describe in words the devastation, grief and panic that struck my heart. But, what I can tell you is that everything in my being was ready to go to war with cancer, regardless of the prognosis, and save my precious Marine. In a matter of days I had completed courses, read books, researched everything on cancer treatment, both orthodox medical and alternative treatments.  It soon became obvious that the alternative treatment philosophies of building up the immune system and reducing exposure to harmful chemicals and pesticides was the most common-sense way to go, regardless what other stuff the doctors were doing to try to treat my daughter.   
So I bought a special juicer, supplements, essential oils, a bunch of natural, organic chemical-free grooming and cleaning ingredients for her and her home, packed up my car and drove across the country. I made it my mission to detox, "green", and nourish every aspect of her body, life, and humble little home.  
But, what I didn't expect, was an email from Naturepedic, an organic mattress company who let me teach sleep classes in their Los Angeles store, telling me they were shipping my daughter, whom they had never met, one of their very best organic cotton mattresses and 2 sets of protective mattress covers, so that she was not exposed to the harmful chemicals in her standard mattress. 
Needless to say, I was floored that they were doing this for me — for my baby — something I definitely wasn't able to afford in addition to everything else. Everyone at Naturepedic stood behind me and at my side with strength, encouragement, positive thoughts, prayers, and the very tool I needed most to begin strengthening my daughter's immune system to improve her own body's chance of fighting this disease.  
Today, I'm blessed and beyond grateful to report that my daughter is officially in remission! And if that isn't enough, about to give birth to her first child, my first grandchild — a healthy baby girl! 
I just can't let another day go without publicly announcing and thanking my wonderful friends at Naturepedic. They are an amazing company with the most healthy, organic, non-toxic mattresses in the world!  
Naturepedic, we are all forever in your debt for your incredible generous love, spirit, and gift of healthy, restorative sleep!
Sincerely, 
Jenni June 
——————
Written by Jenni June Certified Child and Family Sleep Consultant, CLC and  practitioner member of the National Sleep Foundation and the Breathe Institute in Los Angeles