Join Jenni June @ "Home Is Where The Heart Is" SoCal Wellness Event
---
November 12, 2017
1:00-4:00 pm
Marion Davies Guest House at the Annenberg Community Beach House in Santa Monica, CA
---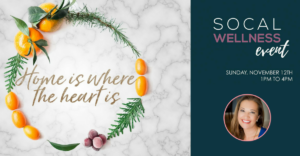 Join me at SoCalMoms Family Wellness & Holiday Event on Sunday, November 12th for an afternoon focused on healthy home, healthy family and holiday inspiration.
Enjoy a unique experience as you walk through a historic home and gardens to meet with experts (including my panel on Family Sleep), brands and services that will inspire health and happiness for your home this holiday season.
This year's featured activities include:
Expert Demonstrations across Healthy Home Categories
Holiday Photo Booth, Gifts & Beauty Bar
Capturing Memories with Chatbooks
Kidsland Playtime & Gifts
Micro Kickboard Family Scooter Experience
And More!
Hope to see you there!
[divider line_type="No Line" custom_height="30″][nectar_btn size="small" open_new_tab="true" button_style="regular" button_color_2="Accent-Color" icon_family="none" url="http://socalwellnessexpo.com/" text="Purchase Tickets"][divider line_type="No Line" custom_height="30″]